There are plenty of bike trail options in the Salt Lake area, from gentle slopes in the nearby foothills to intense quad-busting ridges with spectacular vistas. Below we list some of the more popular trails with links for more information.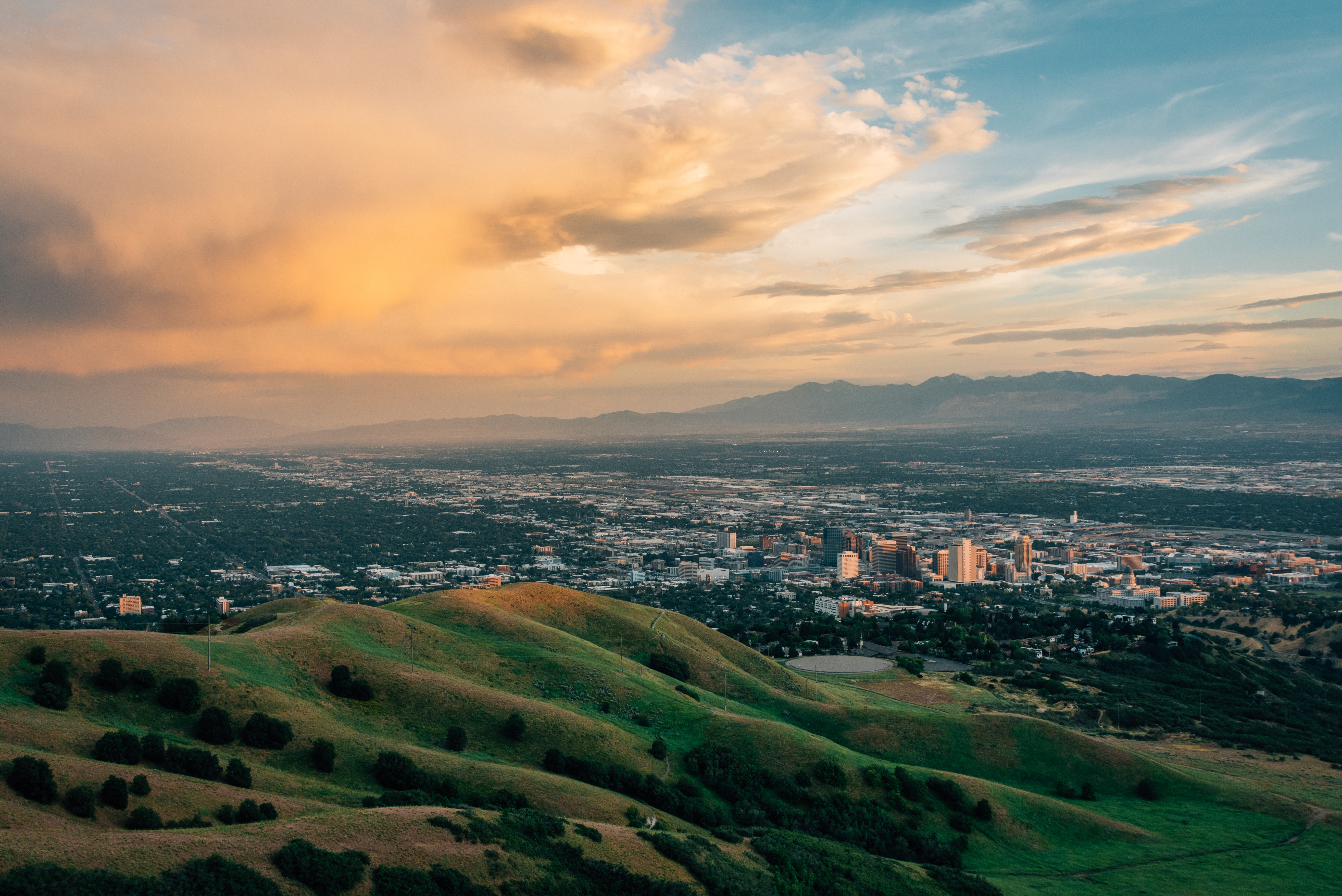 BONNEVILLE SHORELINE TRAIL
This trail follows what was the shoreline of ancient Lake Bonneville. Various sections of the trail run from Ogden down to Payson.
Here we describe the section near downtown Salt Lake City, from City Creek around and above the Avenues and down Dry Gulch to the trailhead. You'll
encounter steep climbs but nothing too technical along this fun route.
The trail is mostly singletrack but you will transverse some double-track, as various other trails cross or merge with the Shoreline Trail.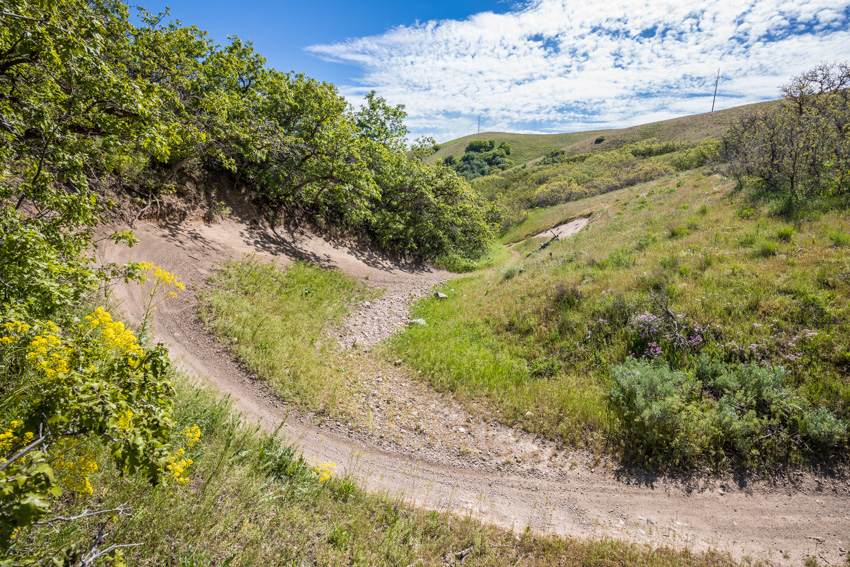 BOBSLED

While the climb along Bonneville Shoreline Trail may not feature overly technical challenges, the climb is well worth it once you reach the bobsled descent.
Once you're on the descent, you'll be flying through the trees on banked turns, hanging on the by the skin of your teeth. With many big feature options, Bobsled challenges riders of all skill levels.
READ ON ↠

TERROR RIDGE
Out of all of the Salt Lake City mountain biking trails, Terror Ridge is by far the most difficult. It is rated a black diamond, but it is could easily be a double black diamond. This trail is very steep and descends along the ridgeline of a hill. There are technical rock gardens at the bottom, but there are no mandatory jumps or drops.
READ ON ↠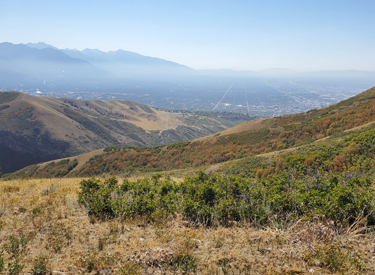 LOST LAD
Lost Lad trail in Salt Lake City, Utah is a relatively new trail. It may be out the way, but its a quick way to get out of the city without *leaving* the city. There are three towers in the climb the Lost Lad trail. The climb to the first tower is on simple doubletrack, while the second climb is chunky and on the steeper side. Keep going, as the third climb levels out a bit. This trail affords excellent views of the cityscape, and the state capitol as well.
At the third tower, hang a left and look for a small, short descent. The Lost Lad trail is your first left. Don't miss it - the entrance is overgrown!
The trail is technical and has plenty of features. That said, anyone from an
advanced beginner to an experienced rider will enjoy the descent.
READ ON ↠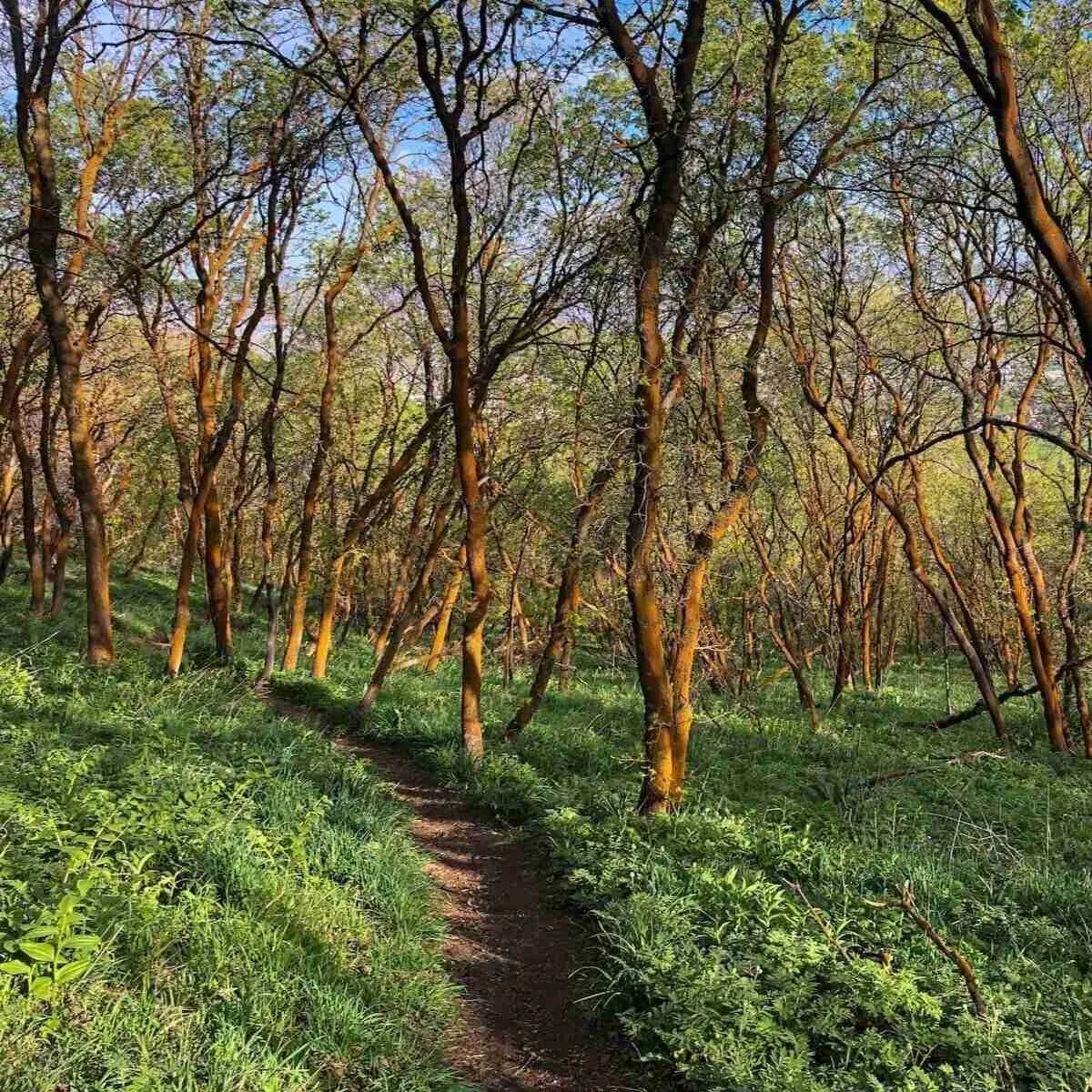 WOODBRIAR
Woodbriar is also located in North Salt Lake and while it is technically a hiking trail, it is often ridden by mountain bikers.
Woodbriar is very natural with flowy singletrack and a couple of steep descents, especially near the bottom. It passes through beautiful forested groves and it's particularly stunning in the fall when the leaves start to change.
https://www.twowheeledwanderer.com/posts/salt-lake-city-mountain-biking/
READ ON ↠